Schedule your appointment
Making an appointment with us is easy. You can use the renewed website MijnGezondheid.net to schedule an appointment yourself. This will allow you to choose your preferred date and time. At MijnGezondheid.net, use your personal DigiD with verification code via text to log in.
In order to use this system, you need to be signed up at MijnGezondheid.net by your doctor of pharmacist. If you haven't been signed up, please get in touch with your doctor or pharmacy.
Arrange your care at your convenience with MijnGezondheid.net!
Ordering medication

Making appointments with your doctor

Ask questions online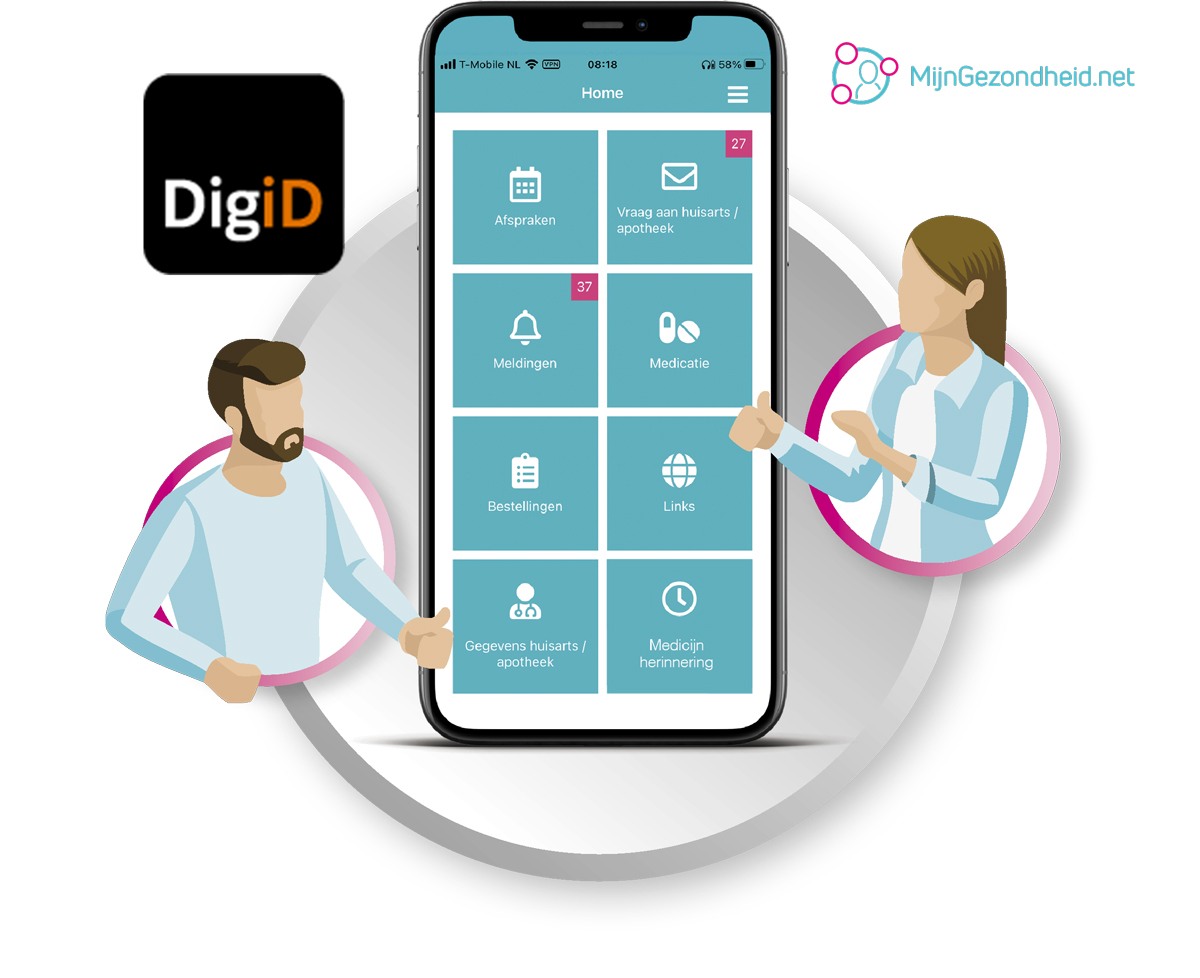 Make an appointment
online
Apply online 
for a repeat prescription
E-consult
with your doctor