Roodenburgerstraat 1A, Leiden
From 10:30 a.m. to 11 a.m. and from 12:15 p.m. to 2 p.m., the front desk is closed and the practices are only available for emergencies. Our center can then be reached by phone at +3171-5160490
Emergencies?
For life threatening situations, dial 112 immediately.
After working hours, at night, or during the weekends, a GP is only available for emergencies. Can it wait until the next day?
Please wait and visit your general practitioner when he or she is in the office. Are you unable to wait for the next working day? Get in touch with the Emergency GP Services De Limes at +31 88-4274700

Need reliable information?
We all have non-urgent questions related to a medical issue. However, finding reliable medical information online is difficult. Usually the information is incorrect, which can lead to bad advice.
For common questions and answers, please take a look at www.thuisarts.nl. This website contains information verified and provided by our medical association. Please note: this information is in Dutch only.
Arrange your care at your convenience with MijnGezondheid.net!
Ordering medication

Making appointments with your doctor

Ask questions online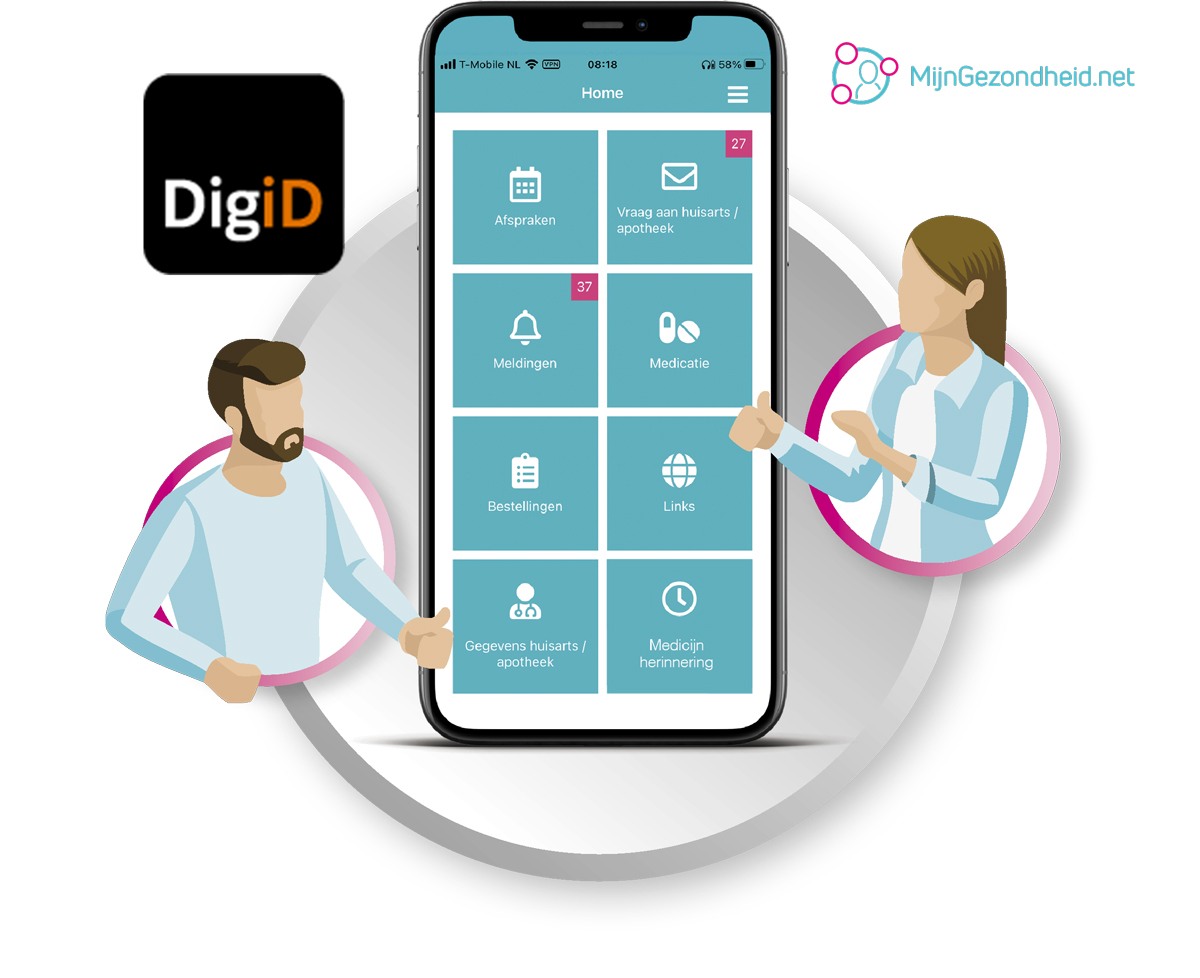 Get in touch with Roodenburg Practice
General information
Roodenburg general practice is opened during working days, from 8.00 through 17.00. Our practice is located at the Roodenburgerstraat 1A in Leiden. Between 12.15 and 13.00, our practice is only available for emergencies. You can reach our practice by phone at +31 071-5160490.
Emergencies
For life threatening situations, dial 112 immediately. After working hours, at night, or during the weekends, a GP is only available for emergencies. Can it wait until the next day? Please wait and visit your general practitioner when he or she is in the office. Are you unable to wait for the next working day? Get in touch with the Emergency Services Spoedpost Leiden at +31 88-4274700